With Memorial Day over and temperatures rising, summer is here. Summertime means outdoor barbecues, camping, parties, and more.
However the season brings a unique set of challenges. From overzealous mosquitoes to looking your best, enjoying a relaxing summer can be easier said than done.
Fortunately, there are many aerosol products to make you summer activities a breeze. Aerosol, particularly those featuring Bag-on-Valve technology, are used for a variety of applications. Aerosols can help your family stay healthy and look great. See how aerosols can help make your summer easier.
Stay Protected from the Elements
According to the National Recreation and Park Association, American's favorite summertime activities are BBQs, hikes, and visiting the beach. While these activities are great for spending time with family and friends, certain precautions should be taken.
Sunscreen
Wearing sunscreen is an easy and effective way to stay safe. Although you should wear sunscreen every day, applying sunscreen during the summer months is especially important because you and your family will probably spend extended time in direct sunlight. Wearing sunscreen reduces your chance of developing skin cancer.
A simple way to apply sunscreen is use sunscreen sprays. There are many popular brands you can choose from such as Neutrogena and Banana Boat. Sunscreen sprays are easy to use and make hard to reach areas a breeze to cover.
No matter where you purchase your sunscreen spray, make sure it has at least SPF 30 and is water resistant.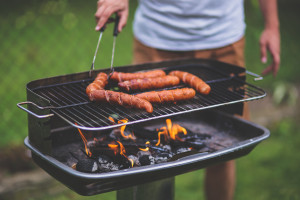 Insect Repellent
With longer days and more time spent outside, bug spray is a must. Bug spray helps protect your family from bug bites and the possible diseases insects carry such as Lyme, West Nile, and Zika.
According to Consumer Reports, bug sprays with ingredients such as deet, oil of lemon eucalyptus, and picaridin are safe to use, even on expecting women.
When applying insect repellent, always avoid areas that have cuts or wounds. Use only enough spray to cover your skin, and don't spray underneath your clothing. While some bug sprays say it is ok to use directly on clothes, the same Consumer Reports article recommends avoiding spraying clothes to ensure staining does not take place.
Going overboard with bug spray does not improve effectiveness. Do not let little ones use bug sprays. Instead, spray the repellent onto your hands and rub it on their skin.
When coming back home in the evening, wash treated skin with soap and water and make sure to wash whatever clothes you were wearing during the day.
Some bug sprays last longer and are more effective compared to others, so do your research before making your purchase.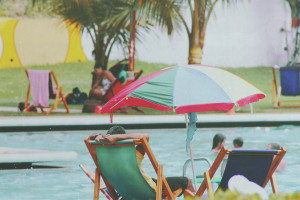 Look and Smell Good All Summer Long
Self Tanning
Do you want sun-kissed glow without spending all day in the sun or in the tanning bed? Spray tans are for you. Studies show getting a little color can make you appear more attractive, but there are real dangers to tanning.
A simple way to get your glow without the risks is to apply spray tan. Many tanning salons offer this service, but you can also purchase spray tans for home use. At home spray tans, or self tanners, are widely available and easy to use. Brands like Sephora and Sally Hansen are under $20 and give you a natural looking glow.
Aerosol Deodorant
Deodorant has been around in some form since ancient Egypt, but spray deodorant is a relatively new development. Aerosol deodorants spray on easily and dry quickly, which is a major advantage when your day is packed full of picnics, concerts, and site-seeing. For a quick refresher during your busy day, there are convenient body sprays for women and men.
With any of these aerosol products, remember to read the directions and follow safety guidelines.