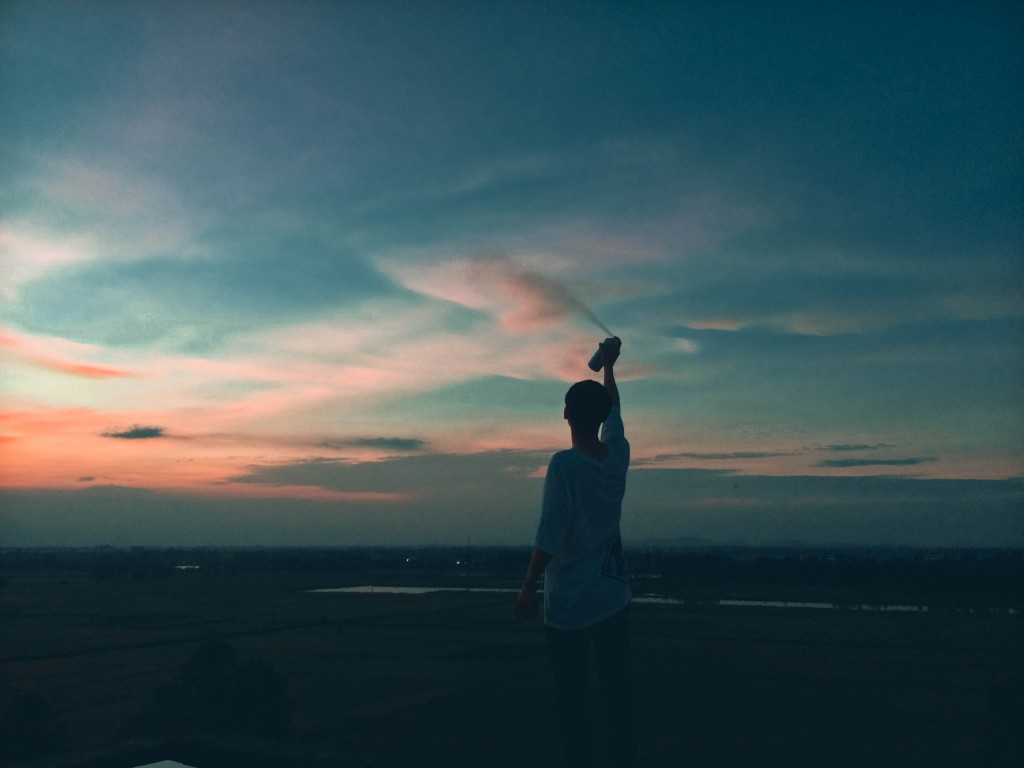 Spray-On Fabric Clothing
That's right, clothes you can spray onto your body out of an aerosol can. I know it may sound quite bizarre to many, but it is widely used throughout the world. This highly innovative spray-on fabric featured on both Smithsonian and Wired is useful in numerous areas including fashion design, medical wear, casts and bandages and curve defining clothing. You can even use it for other non-clothing purposes like for various automobile uses or to cover furniture. Who wouldn't want to update their living room with a brand new fabric couch cover? This instant, sprayable and non-woven fabric was created and patented by the British company Fabrican and voted one of the best inventions in 2010 by Time Magazine.
Aerosol Foods
There is more to spray foods than Easy Cheese, whipped cream toppings and pancake batter spray. These are fun don't get me wrong, but we tend to overlook the more convenient and healthier spray food items like natural oil sprays for cooking, vinegar sprays and much more. Gavora Naturals is a great brand that carries a wide variety of natural food sprays that you can order from Amazon. To browse more options, check out Organic Life's list of healthy cooking sprays without additives.
Aerosol Tire Inflators
Getting a flat tire is a bummer, especially when you're on the move. With aerosol tire inflators you no longer have to worry about having a spare tire on hand everywhere you go. Fix-a-Flat is an environmentally friendly aerosol tire inflator and sealant. These aerosol inflators are extremely convenient in an emergency situation. Fix-a-Flat seals punctures up to ¼ inch and inflates a tire in seconds. All you do is connect the can to your tire using the Tire Repair Kit, inflate and you're on your way! Aerosol tire inflators are also available for purchase on Amazon or Google.
Bear Deterrent Spray
This one is great for the wilderness explorers and forest adventurers. You wouldn't want to embark on a mountain hiking adventure without it. Bear deterrent spray could protect you from a serious incident if it were to arise. You should always have a can of bear deterrent spray on you while traveling through wildlife areas. Being protected and prepared will put your mind at ease so you can enjoy the great outdoors. Counter Assault Bear Deterrent Spray is a popular item on Amazon and Google stores.
First Aid Germicide Spray
Another extremely convenient aerosol spray is germicide spray for minor cuts and wounds. Medical germicide spray is used primarily for first aid and minor wound care. Nitrotan is a popular germicide spray for reducing pain, preventing infection and promoting healing. Another highly notable brand is BETADINE Wound Care. BETADINE's Dry Powder Aerosol Spray is ideal for disinfecting minor cuts and burns. Wound care sprays are convenient, affordable and they work instantly. This is a great product for athletes to keep in their gym bag or for parents with young children to have on hand.